COVID-19 Special Notice

To all our ballroom family, 2020 has been a very interesting year for us all. COVID-19 has affected all our lives in different and unexpected ways and has especially affected the ballroom dance community. With current government restrictions, as well as many dance studios still closed or operating at a limited capacity, we have made the tough decision to cancel Vancouver Challenge Cup 2021 for both safety and financial reasons. This is a decision we wanted to put off for as long as possible but with the current state of the pandemic, we do not feel that we will be able to provide the community with an event we would be proud to call VCC.
Please stay safe, stay active, and never stop dancing! Let's all continue to have fun and celebrate dance in our own way and we look forward to welcoming you all back in 2022!
Recent Posts
Archives
Categories
Login

VCC 2020 Competition Results Now Online
By info@vancouverchallengecup.com
Tuesday, January 21st, 2020
Competition results from this year's Vancouver Challenge Cup are now online! To view the results, please use the link below: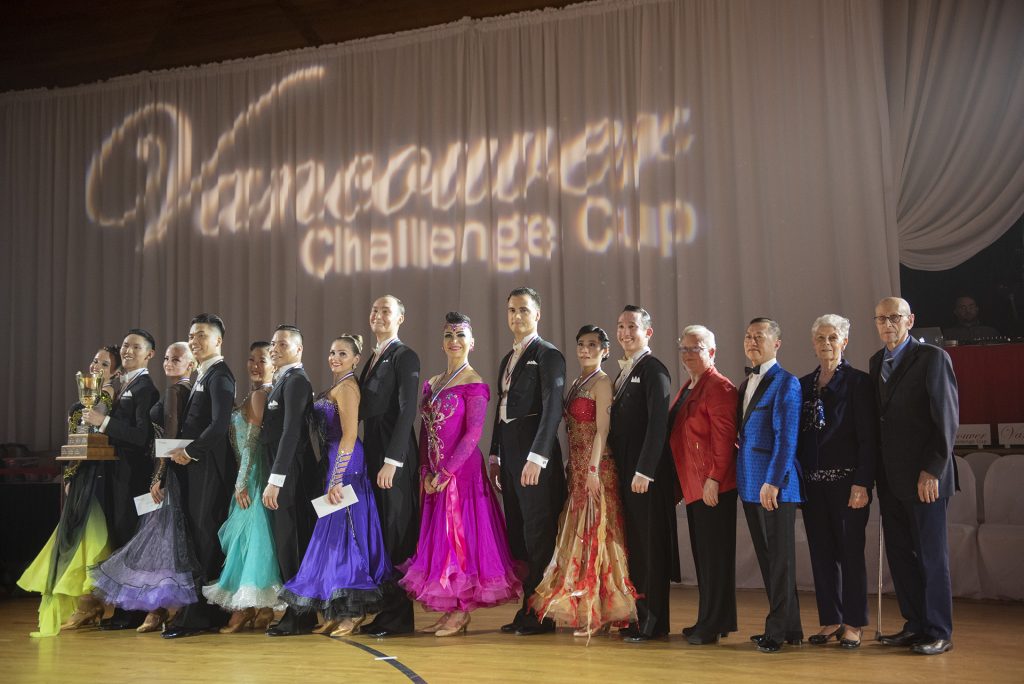 http://results.o2cm.com/event3.asp?event=vcc20
Our Mission Statement

The VCC believes passionately about spreading the incredible world of ballroom dance to people of all ages and backgrounds. We aspire to create exciting, unique and unforgettable events, which will serve to nurture and develop the artistry and talent of our local dancers, as well as delight and motivate audiences to get up out of the their seats and dance! Our vision is to bring greater health, happiness and well-being into the lives of people in our community and beyond.

Contact Us

Send us an email

info@vancouverchallengecup.com

Write on Our Wall:

www.facebook.com/vancouverchallengecup

Tweet Us:

Competiton Address:


Hellenic Community Centre
4500 Arbutus Street
Vancouver, BC
V6J 4A2

Mailing Address:

1008 - 2851 Heather St.
Vancouver, BC
V5Z 0A2